I'll confess I've wanted to try having purple hair since watching Disney's Descendants. Mal just makes purple hair look like fun. So when I saw the new hair color from Clairol called Color Crave I figured I'd give it a try. It was a bit of a mess from the beginning. I couldn't even find it in a store. I went in search of the semi-permanent version, but after going to 4 stores and having no luck when I finally found the wash-out hair makeup version at Target I decided I'd try that first.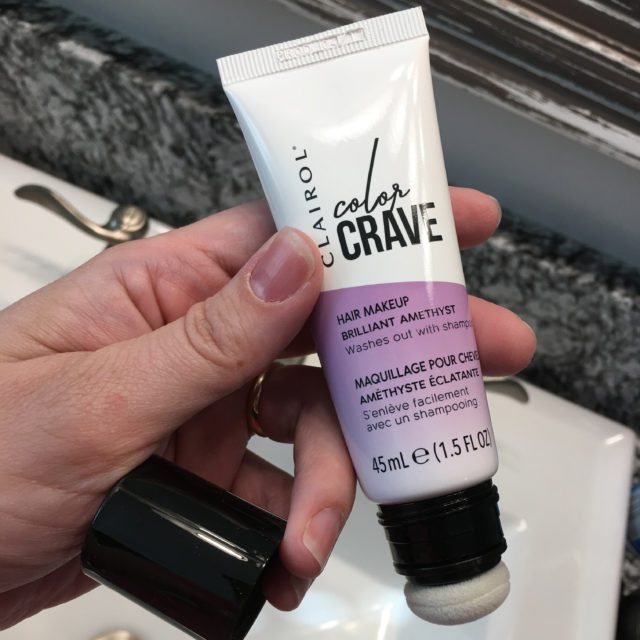 You shake and squeeze the tube until the product comes out of the sponge applicator. It smells like regular hair color and has a shimmery hint to it.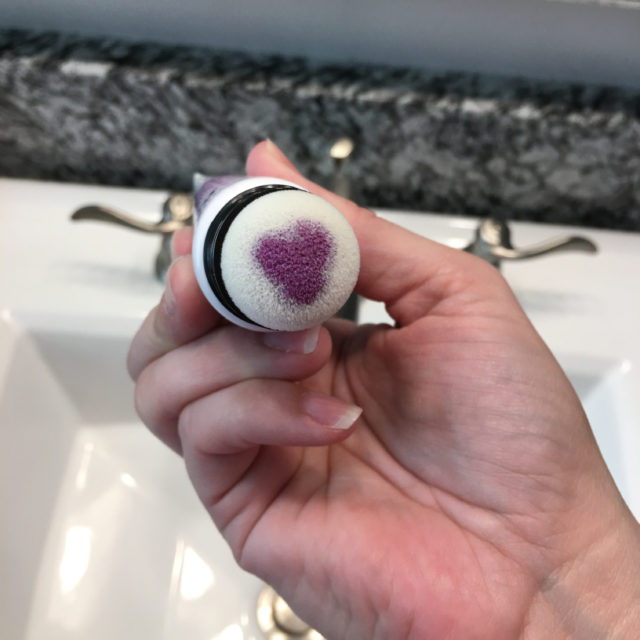 So after washing and drying my hair I applied it to several chunks of my hair from the top-down. It goes on easily and doesn't drip everywhere unless you squeeze the tube too hard. (1 star for easy application) Watch the scalp though as it does stick to skin so I sported that pink hair line until I washed it.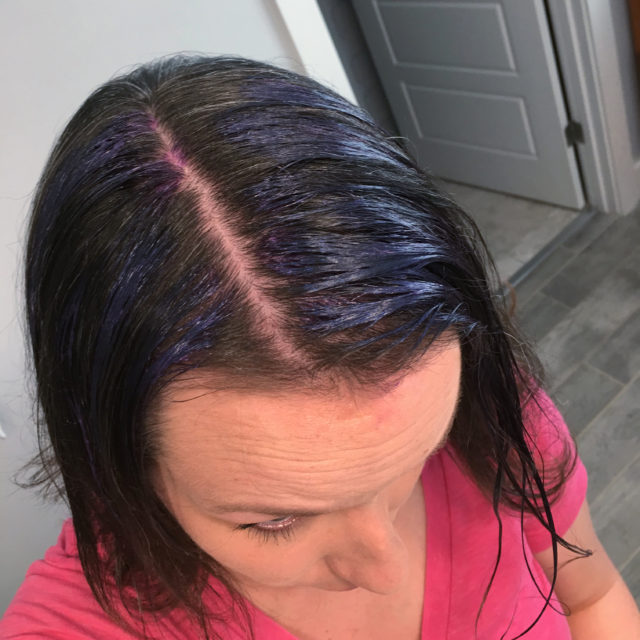 After application is where I hit the snags. The directions say to dry with hair dryer to set the color. It took FOREVER to dry the small amount I put in my hair. I can't imagine trying to dry this if you put it on your whole head or even large chunks. Once the product was dry it still felt sticky. It also comes off on just about everything – hands, hair brush, etc. After my application I went out with some friends and got in late so I didn't take time to wash it out until the next day. Little bit of good news: it didn't rub off on my sheets or clothes (that I could tell). It was still sticky the next day. I shampooed 3 times in the shower (because I could still feel the sticky) and I still had purple residue in my hair. So it doesn't come out as promised.
Here's my final look. I do like the color and that it shows up on my dark hair. (1 star for good color)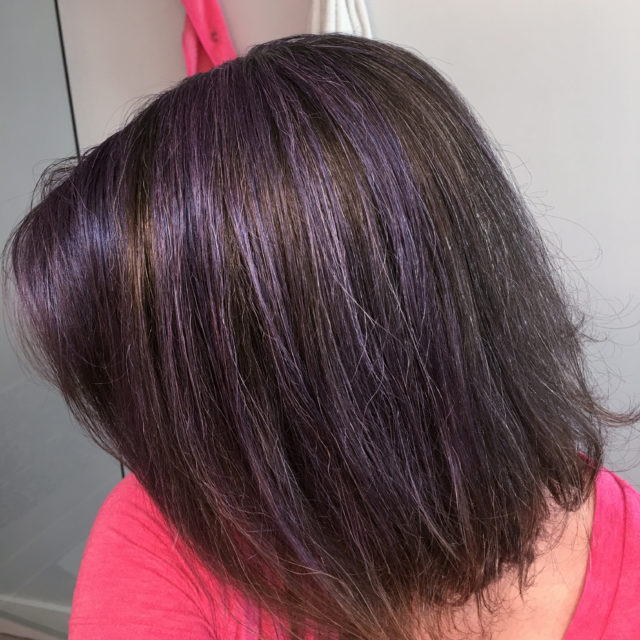 Summary:
– Hard to find in a store
– Easy to apply and nice color
– Hard to dry
– Sticky
– Doesn't come out easily
Overall I cannot recommend Clairol Color Crave Hair Makeup. I feel like there has to be better options out there.