Every year our homeschool cooperative has a Valentine party. We take a picnic lunch, have dessert, play games, and exchange Valentines. Each kid makes a box or bag to collect their treats. My kids always look forward to designing and putting together their collection boxes.
All of these boxes are either cereal boxes or Amazon boxes turned outside-in. I just removed all the tape and glue holding the box together, flipped it and re-taped it. This saves a ton in paint or paper.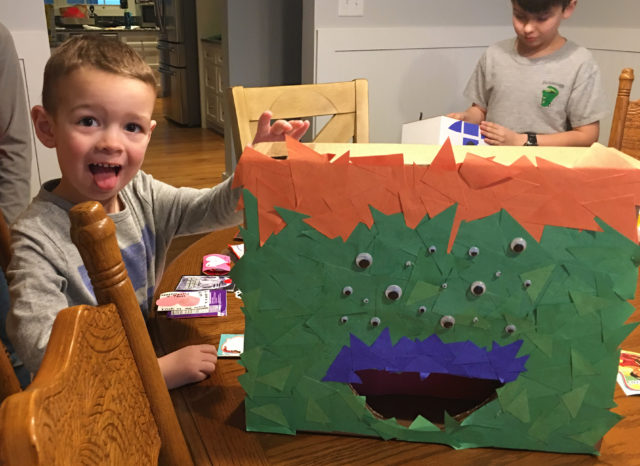 Drewdle wanted a monster on his box. I cut triangles in the colors he decided and Smidget helped him glue them on. I cut a hole for the mouth and lined the inside with red. When they were done making the monster we glued on a bunch of goggly eyes.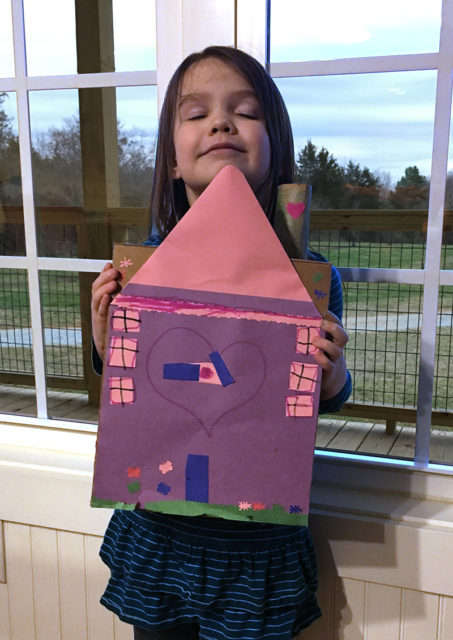 After pondering and considering her options, Lulu decided to make her box into a house. I pretty much let her do what she wanted to with it and beyond helping her with the roof and putting on the chimney, it's all her creation 🙂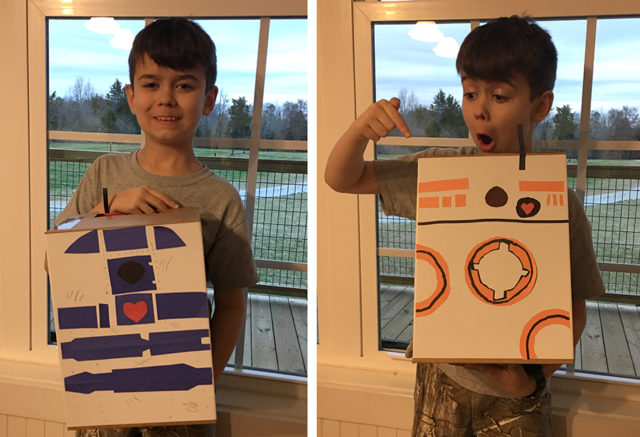 Smidget, my resident Star Wars enthusiast, decorated his box as R2-D2 then decided to make the back side into BB-8. He did this all on his own and it turned out so great!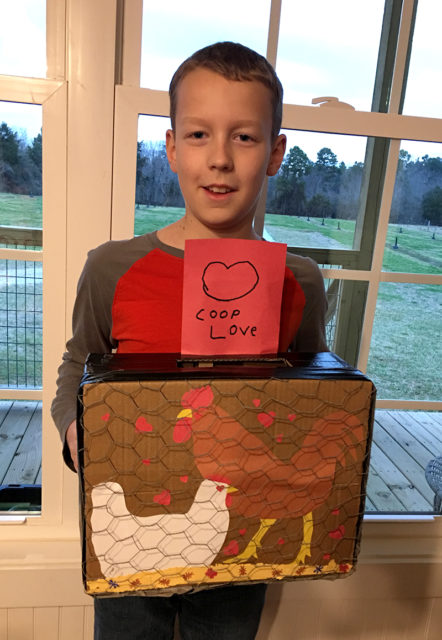 Despite his distaste for his daily job caring for our chickens, Booger chose to make a chicken coop for his Valentine box. It turned out so cute with real chicken wire!
The kids had a lot of fun making their Valentine Boxes this year, but its safe to say they are having more fun enjoying the candy they received from their friends.