I am always on the lookout for healthy kids vitamins for my 5 kids. I require high quality ingredients and the kids demand a great taste. I was recently given the opportunity to try Little DaVinci® mighty vite. While these vitamins surpassed my standards for quality and vitamin content, it couldn't meet my kid's expectations for taste. Read on for all the details.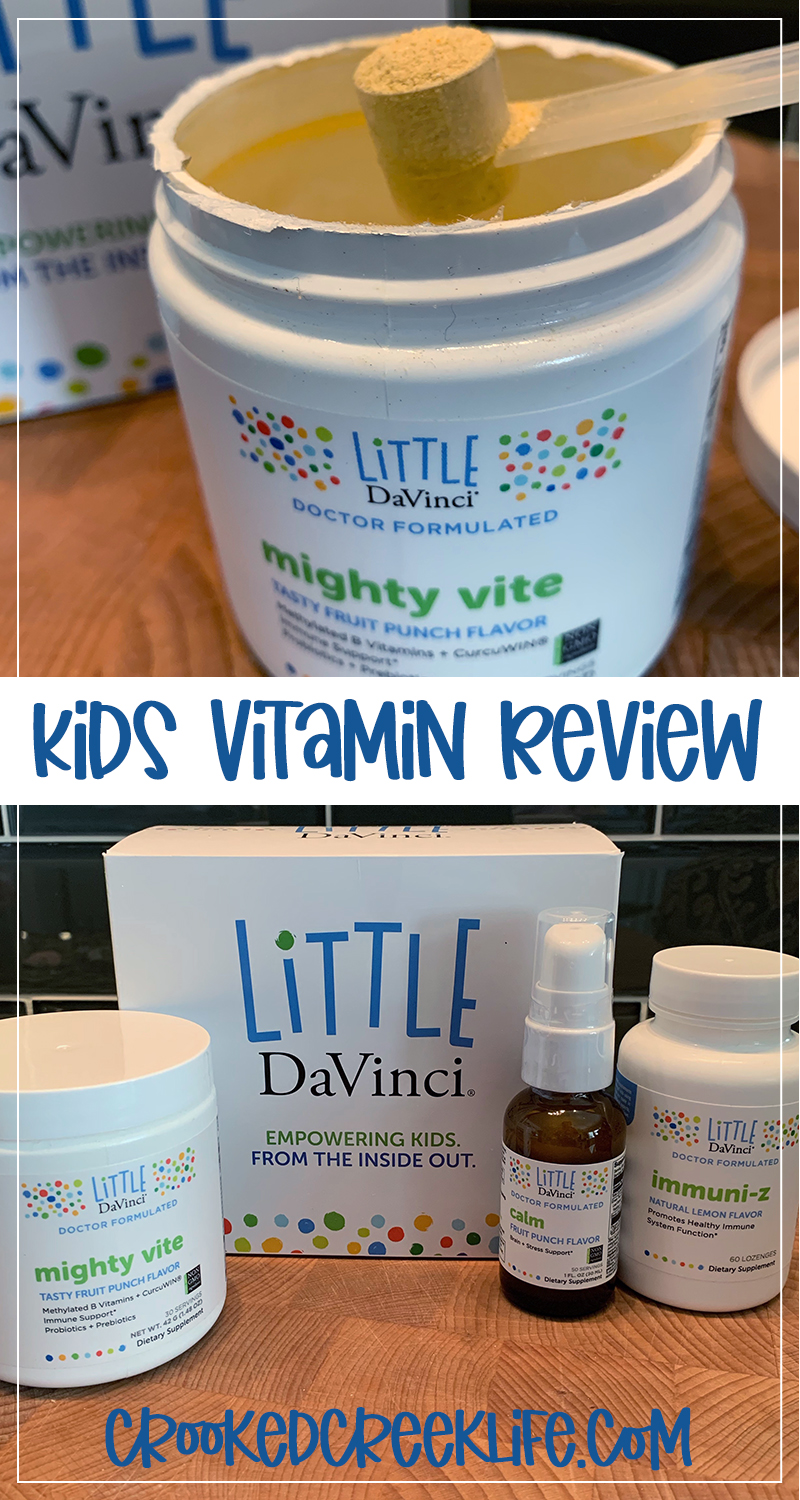 About Little DaVinci® Products
Lots of other vitamin companies add fillers and use the bare minimum standards for vitamin ingredients, but Little DaVinci® makes a promise to their customers: Little DaVinci® products are the first kid-focused supplements to contain active forms of ingredients at levels based on actual clinical studies. And they always apply the highest of quality standards to our formulas, because our kids deserve the best.
Little DaVinci supplements are guaranteed to be:
– Made with non-gmo ingredients
– No Added sugars
– No added dairy
– Gluten-free
– No extra fillers or binders
You can learn more about Little DaVinci and their parent company DaVinci Laboratories here.
About 'mighty vite' Kids Vitamins
Little DaVinci® mighty vite is a sugar-free alternative to gummy vitamins for kids that stands up to the adult multivitamin standards. This kids multivitamin contains probiotics, curcumin, and elderberry to support immunity and gut health.* Little DaVinci® mighty vite doesn't include just any folic acid, but instead, it contains a well-absorbed form of folate that your child's body can use immediately to support a healthy attention span.* Little DaVinci® mighty vite contains high quality, evidence-based raw
ingredients, and nothing else. A 30-serving bottle typically retails for $20.95.
*These statements have not been evaluated by the Food and Drug Administration. This product is not intended to diagnose, treat, cure or prevent any disease.
Our Opinion
First off I was a little disappointed with the amount of powder in the canister – it was less than half full, more like a third full. While there are 30 servings, I felt this was a waste of plastic and a little deceptive. They could have used a much smaller canister and it would have been more honest about how much product you are getting.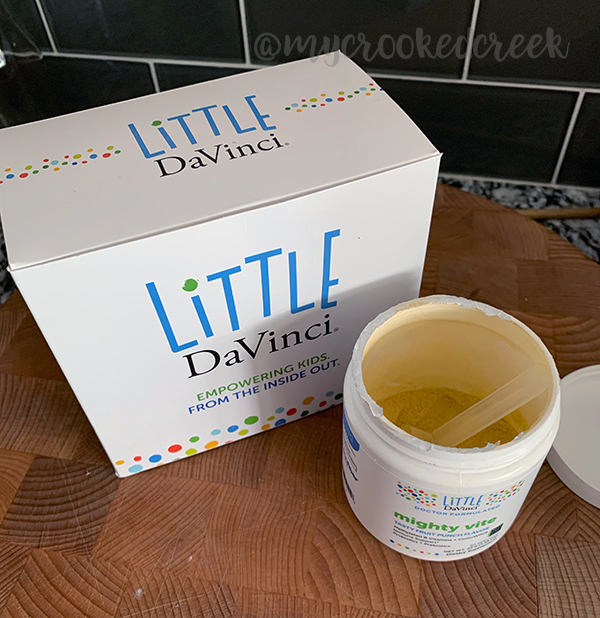 The canister includes a handy serving scoop which makes dosage easy, but the packaging says nothing about *how* the kids are supposed to ingest the powder.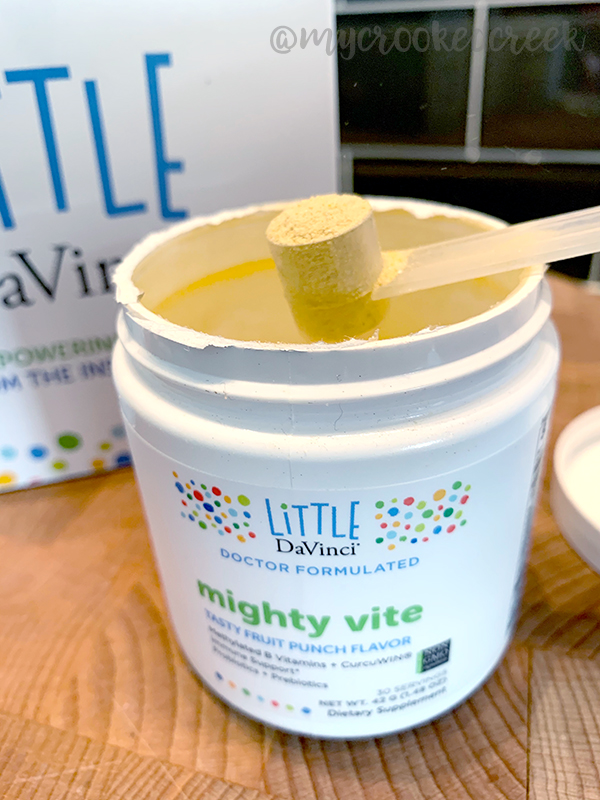 We ended up guessing and tried two ways. The first try, my daughter (the only one willing to try it after smelling the powder) put a little of the powder in her mouth and promptly spit it back out. She said it tasted a little like orange but that the powder was bitter and crunchy like dirt. After she spit out the powder, she went to brush her teeth and the powder stained her toothbrush yellow, which isn't a huge deal, but she was mad that her LOL Doll toothbrush is stained.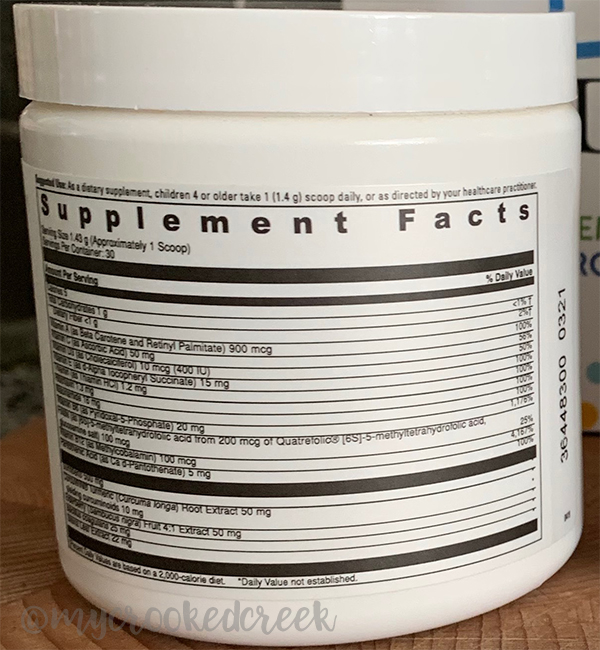 The second way we (meaning me) tried the Little DaVinci® mighty vite powder was dissolved in water. After the debacle of Lulu and the dry powder, I couldn't convince any of my other kids to try it dissolved in water, so it was left to me. The powder never fully dissolved and still contained hard crunchy bits. It tastes a little like SunnyD orange drink, but with a bitter aftertaste.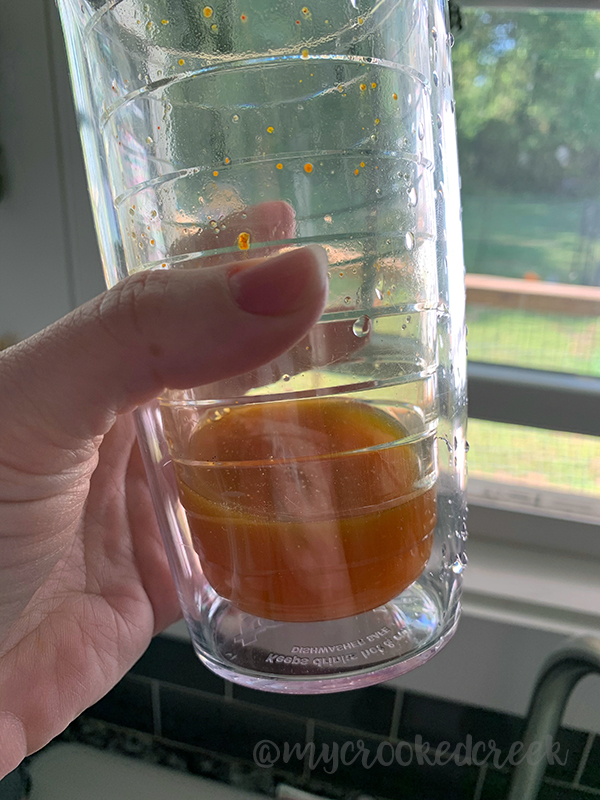 In the end, I wish I could completely recommend this because the health benefits of Little DaVinci® mighty vite are great, but it won't do any good if my kids won't take them. I just don't have time to battle them every day to take their vitamins, so great taste is a must for us.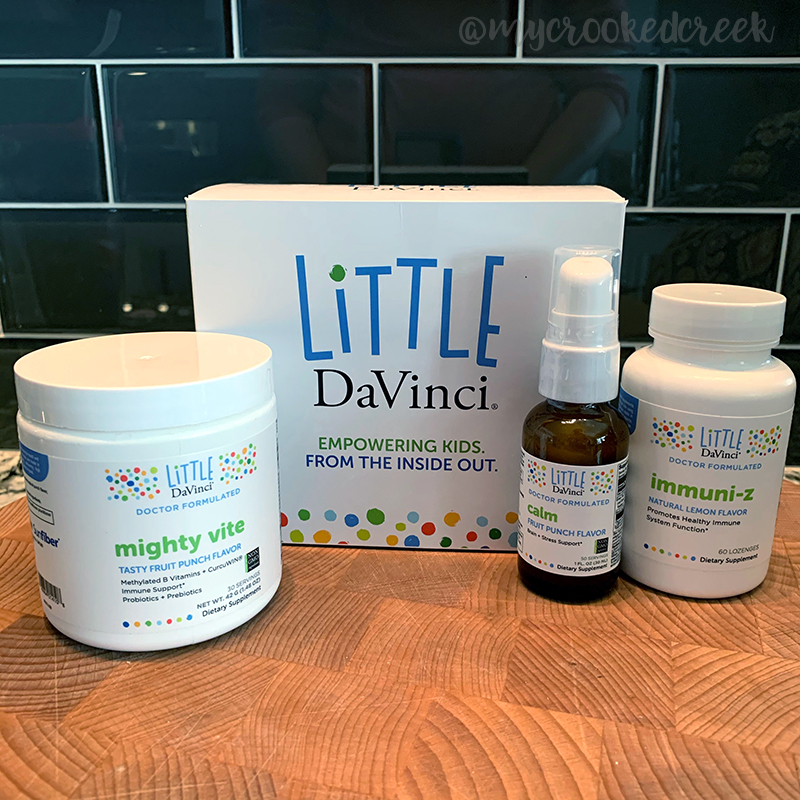 Special Offer
If your kids aren't as particular as mine and you would like to give Little DaVinci® mighty vite kids vitamins a try, here's a coupon code: Save 20% on any purchase on Little DaVinci®'s website at momsmeet.link/davincishop with the promo code MOMBLOG. Offer ends June 3, 2020. You can also purchase the Little DaVinci® mighty vite from davincilabs.com/pediatrics