Kids Smart High DHA Omega 3 Burstlets are a fun new way to supplement your child's diet with beneficial Omega-3. Omega-3s can help maintain healthy brain function, eye health, and nervous system health. Kids Smart is formulated to assist in providing children with adequate levels of vital Omega-3 Fish Oil nutrients DHA and EPA (the two fatty acids found in fish oil). These Fish Oil Burstlets are gluten, wheat and dairy free.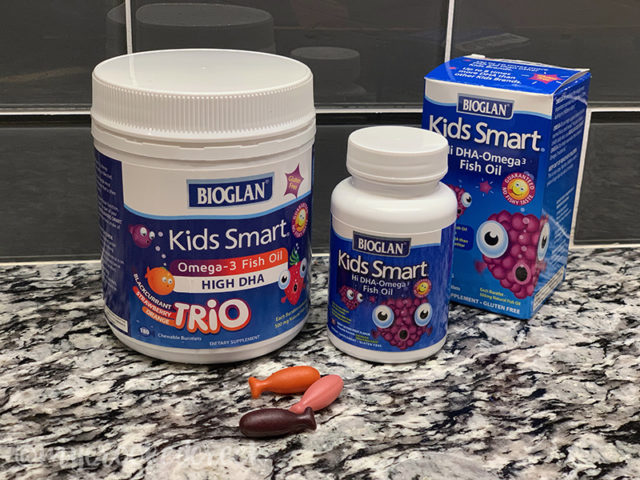 There are several ways you can take the Chewable Burstlets. The fun fish-shaped burstlets can be chewed to experience a fruity burst squirt in your mouth. The Burstlet will dissolve in your mouth though my kids didn't care for how chewy they are. You can also twist off the tail (I found it easier to snip the tail off with clean scissors) and squeeze the liquid out directly into a child's mouth, or add it to their favorite food.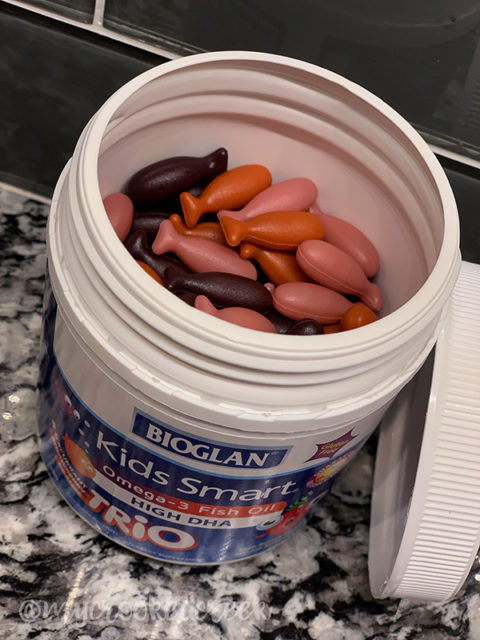 I truly dislike it when I am asked to review a product and it just doesn't go over as well as I'd like, but I am committed to being honest and truthful so I'll do my best with this one. My kids just didn't care for the taste of the Kids Smart High DHA Fish Oil Chewable Burstlets. I had a hard time getting the kids to try each flavor, hoping they could find a favorite in the three available flavors, but to no avail.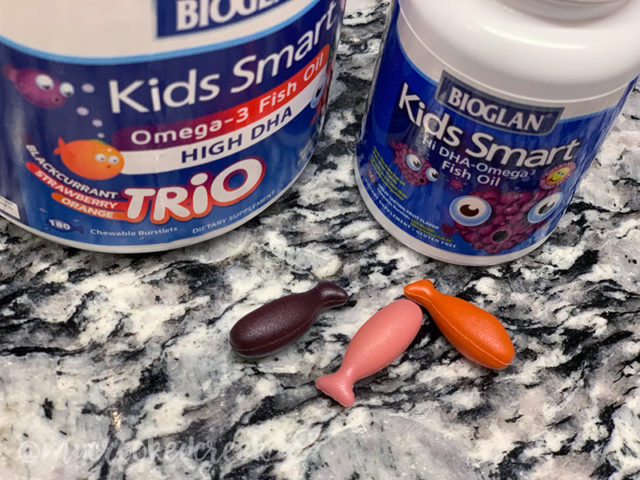 The Burstlets do not taste like fish (as promised by their guarantee) but my kids described the taste as "bitter" and "not good" – I'm the first to admit my children are very particular about flavors, but they don't usually have issues with vitamins or other fruity flavors so I'm not sure what to think about these. I really wish my kids liked them because the benefits of Omega-3 are undisputed.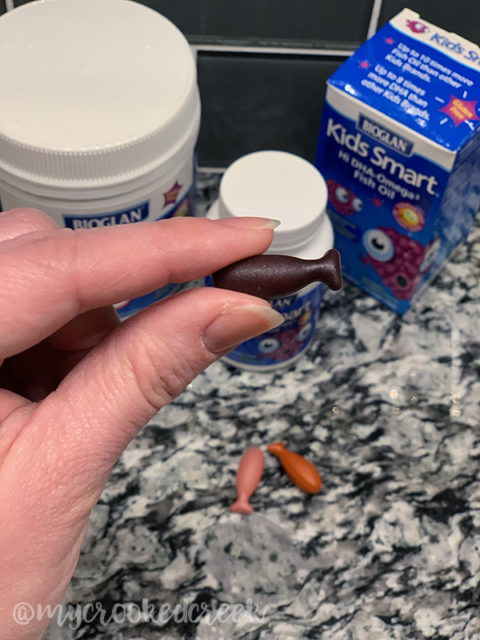 Kids Smart High DHA Fish Oil Chewable Burstlets can be purchased on Amazon. Be sure to save 20% when you purchase a 30-count bottle of Kids Smart High DHA Fish Oil Chewable Burstlets on Amazon at momsmeet.link/kidssmartamzn with the promo code 20MM20KS. (Offer ends March 14, 2020)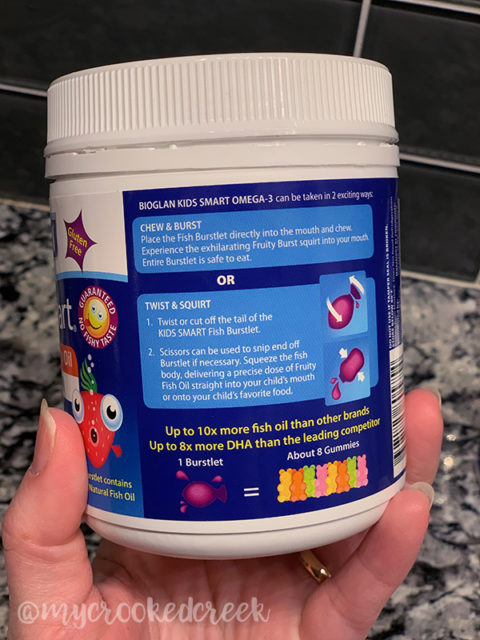 We were provided some Kids Smart High DHA Fish Oil Chewable Burstlets to try (read my full disclosure) for the purpose of this review.