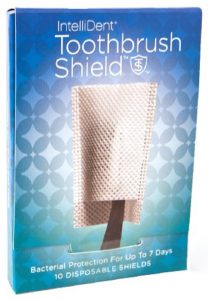 Do you have your toothbrush in a stand or holder exposed to open air or other toothbrushes? Do you keep a plastic cover on your toothbrush at home or when you travel? I ask because if either are true I have a product you need to try: Intellident Disposable Toothbrush Shields!
Consider all the germs in the bathroom. I hadn't really thought about it until Intellident offered to send me some samples, but germs abound in the places we keep our toothbrushes. Yuck!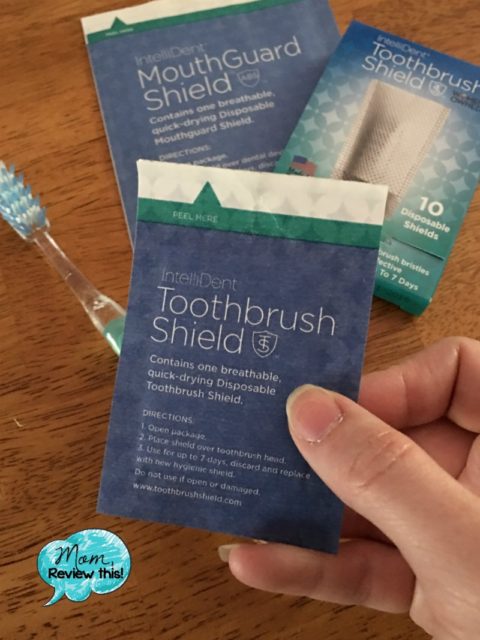 The covers come individually wrapped and are easy to open (think of a bandage wrapper).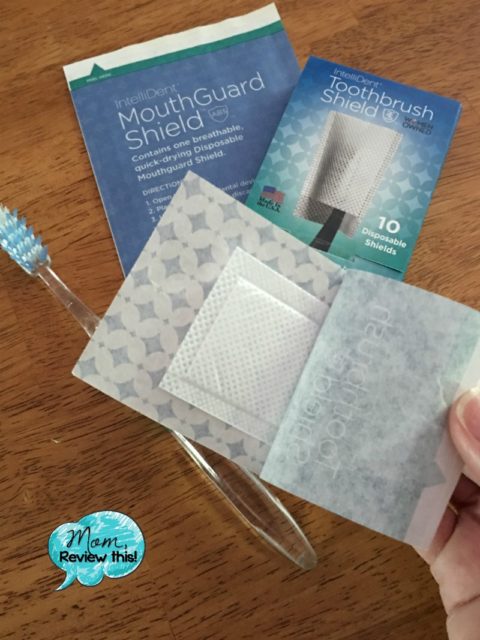 My kids got a kick out of their new toothbrush "hats" and so far have been diligent about putting the covers back on after brushing. The covers fit snugly on larger brushes so if you want to travel with them they should stay in place. This makes them an ideal replacement for the those plastic covers that keep in moisture (and mold and germs).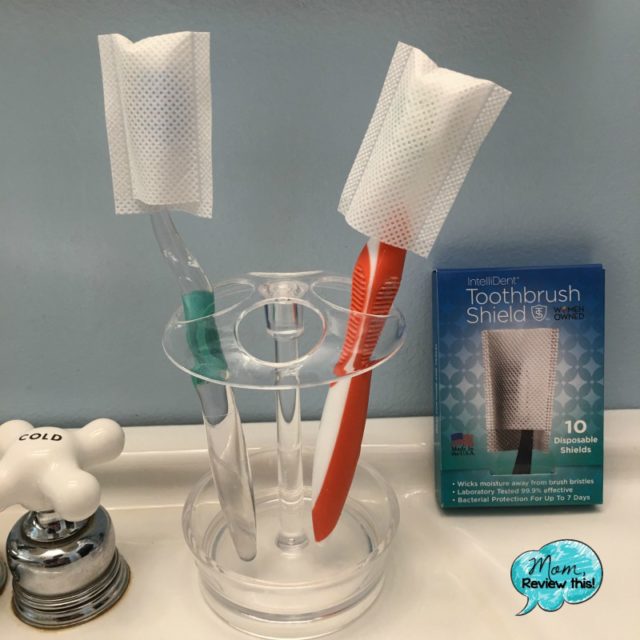 Without having lab equipment I can't scientifically confirm our toothbrushes are cleaner, but the usual dirt and hairs have been wonderfully absent.
Intellident is a #mompreneur small business. Check them out on social networks (Twitter, Facebook) then pick up a box of Intellident Toothbrush Shields and start protecting your family's dental health. You will find Intellident products at Walgreens, Riteaid, Walmart and Drugstore.com.