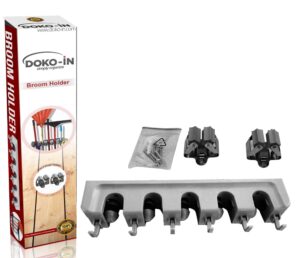 We have a very small home, so I enjoy things that help me save space and keep the clutter down. This DOKO-IN 5 Position Mop & Broom Holder does a nice job of hanging brooms and mops on the wall instead of them being stacked in the corner.
This unit mounts on the wall (screws and sheetrock anchors included) then you slide the handle of your broom/mop down into the slot and the ball and rubber stopper grip the handle to keep it from falling. To remove the handle just slide it back up again.
I give this unit 4 stars because the smaller handle of my Swiffer and the slim broom handle do not hold very well. It does hold thicker handles very well.
I really like the extra hooks this unit includes. They flip down to hold towels, spray bottles, or smaller brooms or mops. This set also includes two extra handle holders you can mount separately. These two extra mounts would be useful to hold heavier mops or large brooms.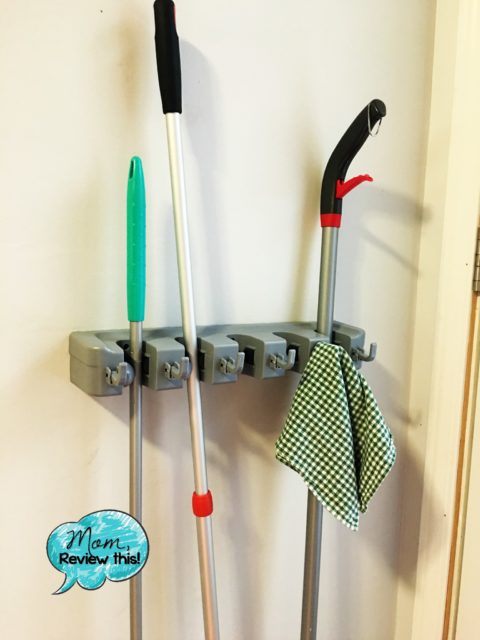 I would recommend the DOKO-IN 5 Position Mop & Broom Holder to anyone who wants to save space or keep their utility area organized by hanging mops and brooms on the wall. I received this product for free to thoroughly test and give my honest review.