Truth: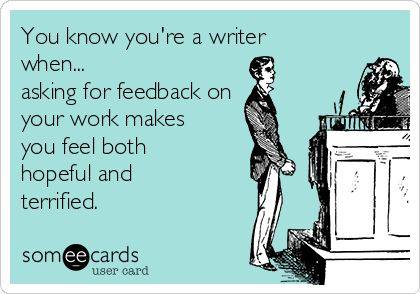 I sent out my novel.  Now to wait patiently as three friends read it, make notes and get back to me…. Do I even have patience?  I'm thinking not.
I promised myself not to open or edit the file until I hear back from them.  Turns out giving myself such a rule is a GREAT way to make all sorts of ideas on improvements, edits, and changes pop into my head.  Can you hear the sarcasm there?  Well, it's thick my friends.  It's NOT great.  Between insecurities about the whole thing, remains the fear I left out something crucial to the story or how I could have made something better before letting anyone read it.  What if it doesn't make any sense?  Do I need a better scene there?  Less dialogue there?  More backstory?  Agghhhh!!!
Distractions.  I need distractions!  Quilting to the rescue!!  Two dear friends have or are having new little ones so I've been working on some carseat quilts for them.  I found the idea for these over at the Moda Bake Shop blog.  I first made one (following this pattern) over a year ago — no photo of that one  — and it turned out so cute!!  Since then I've been making different designs for the quilt top.
Here's one I made for my new little nephew back in September.  I just used a 5″ square charm pack with all sorts of fun sports prints.  I had enough charms left to put an offset strip down the back and make a burp cloth to match.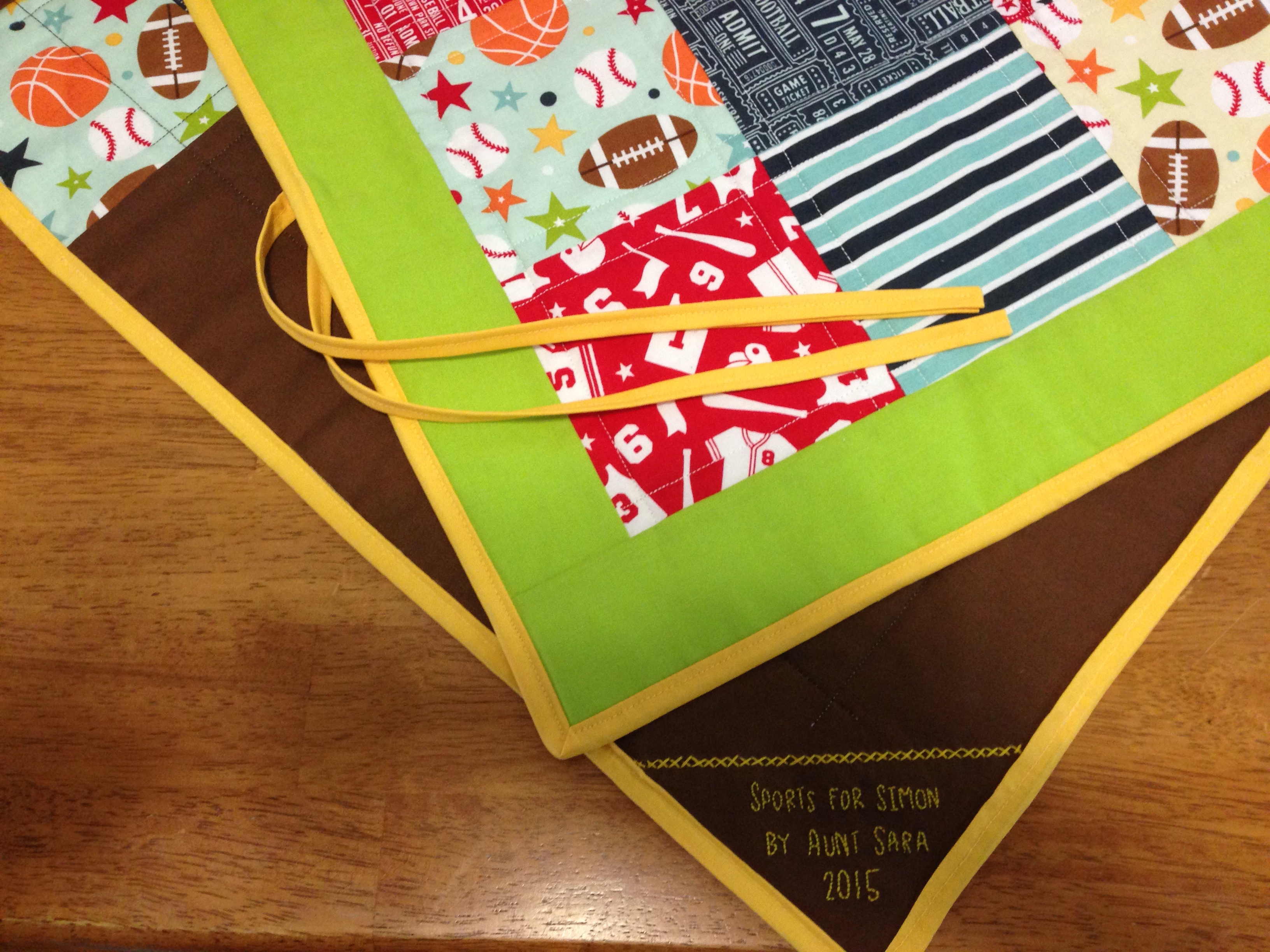 These little quilts are so fun!  I can be totally creative.  The newest quilts were made with a 10″ layer cake in sock monkey theme!  There were boyish and girly prints in the pack so it worked out well since I needed one of each.  (Girly print one to be seen later after it's been gifted.)
I sewed the squares together and cut them into half-square triangles then arranged them into two different patterns.
Here's the boy print one for little Rhett: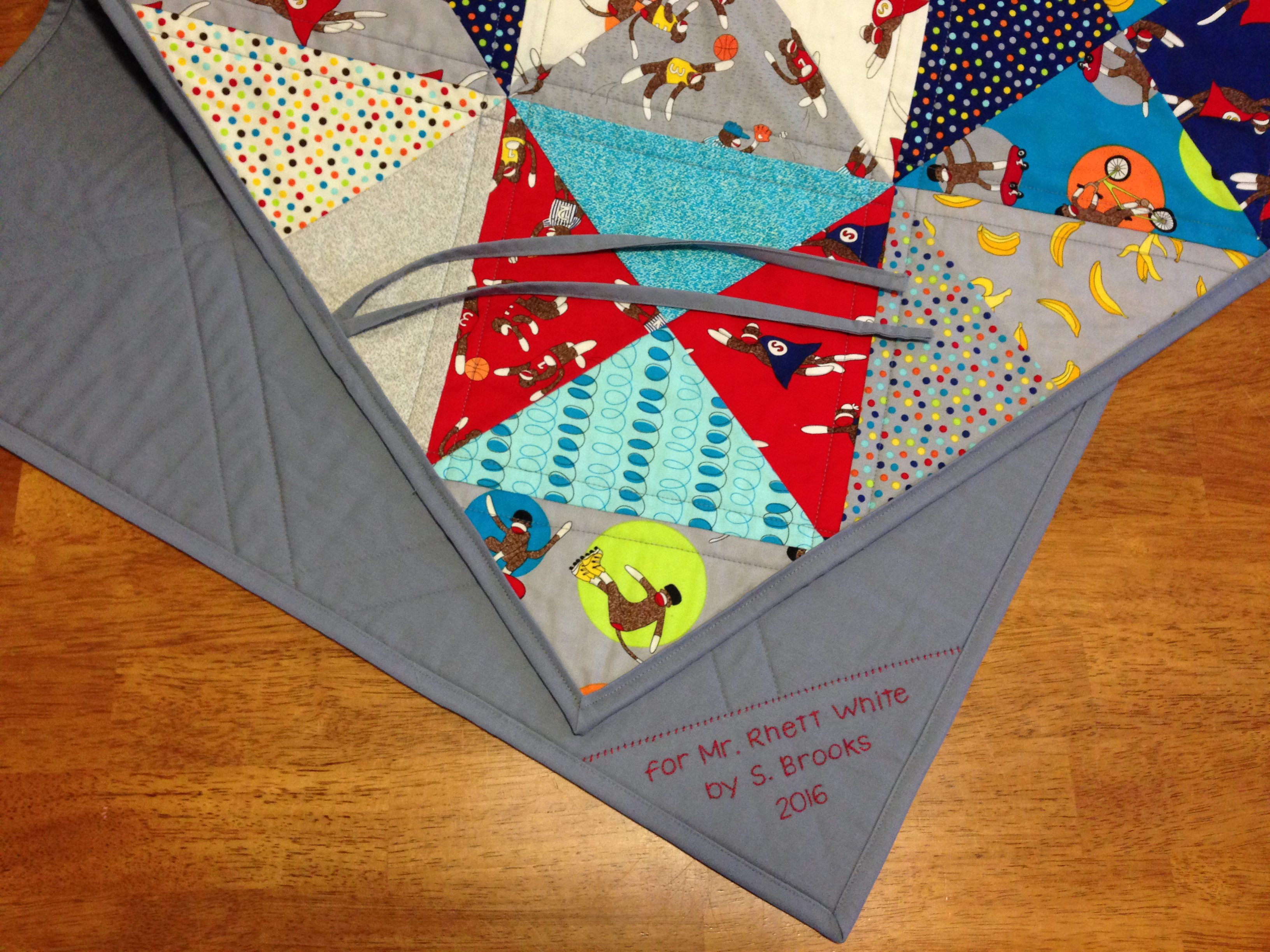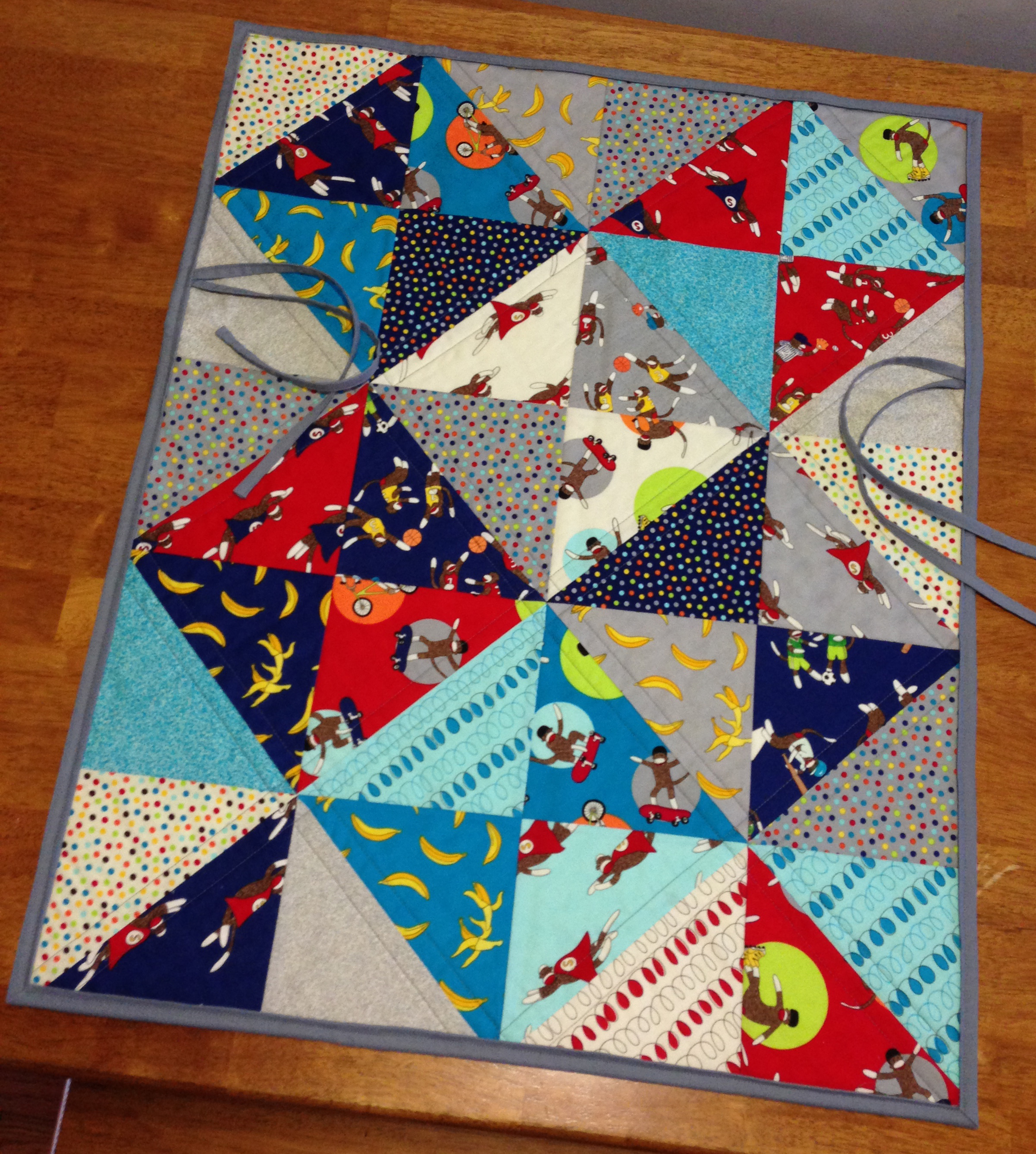 I am so excited because I found a new way to do the binding that hides all the ugly first round of stitching!  The binding turned out nice on BOTH sides — that's never happened before!
For the quilting part I just did a simple grid pattern following the main diagonals.
Here's the back.  It's kinda plain, but the gray shows off the quilting nicely.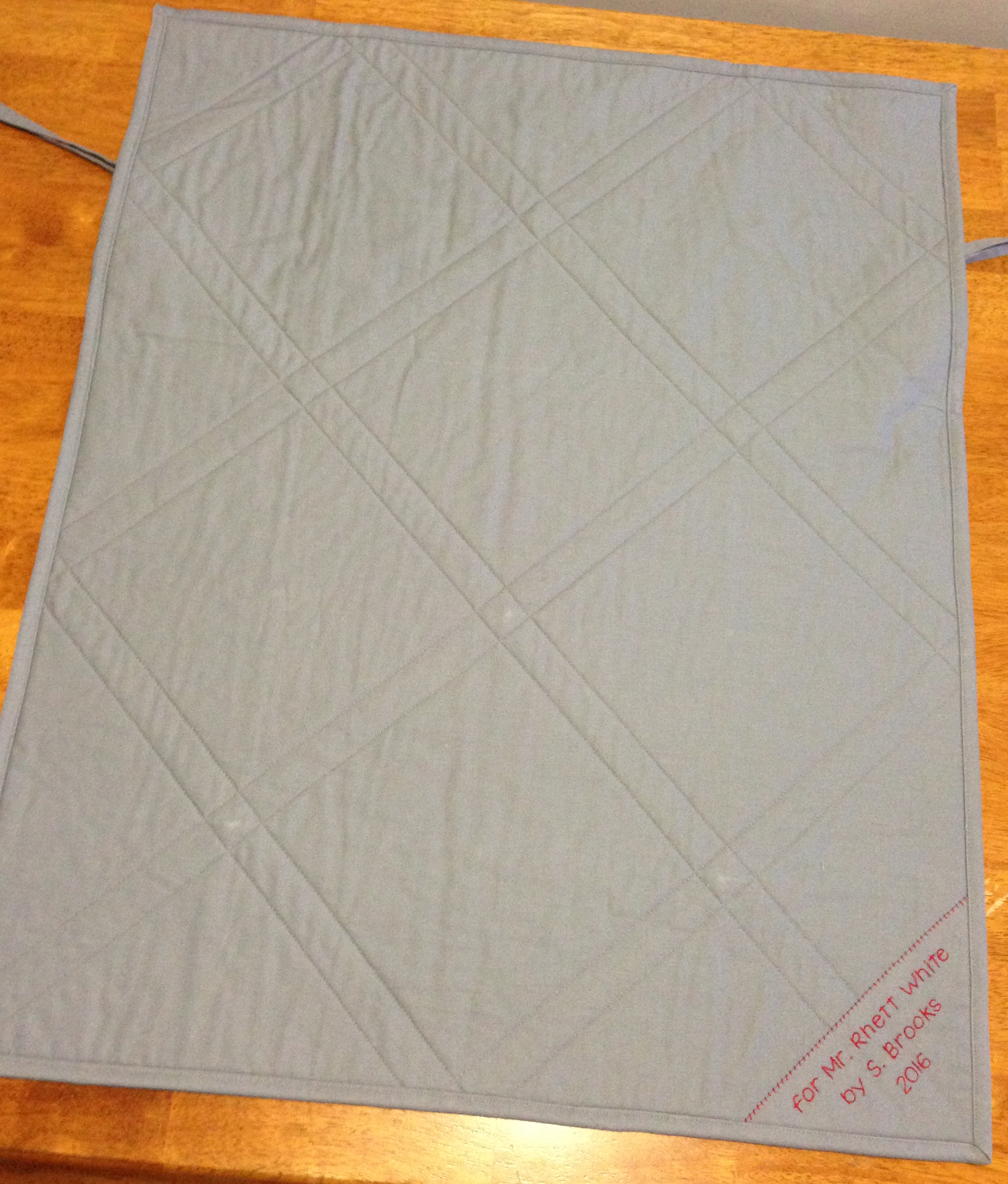 And here's a closeup of the label.  These were taken pre-wash so the pencil is a little visible.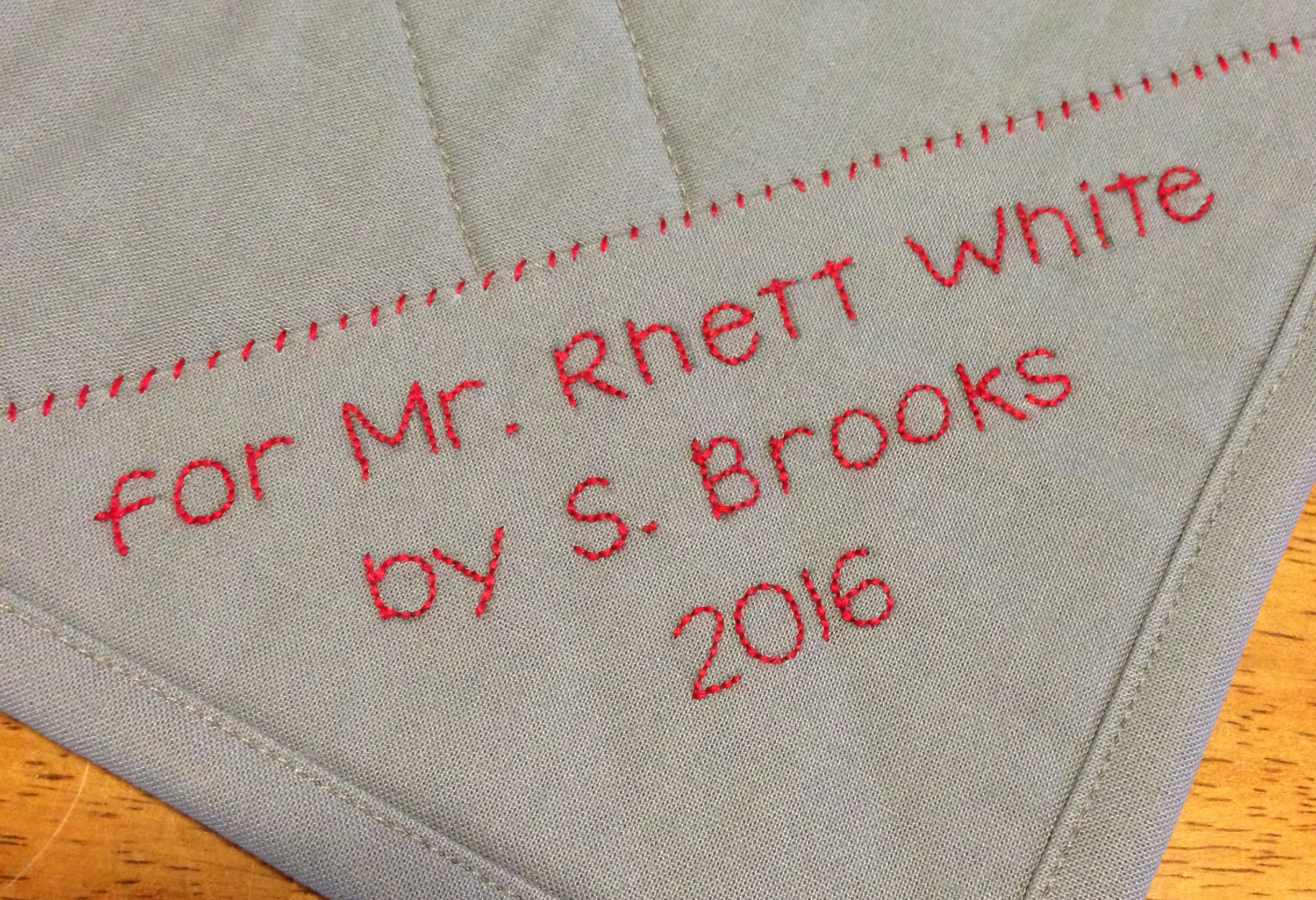 I'll finish up the girly one soon.  Once I gift it I'll post some photos 🙂