Our family suffers annually with seasonal allergies. We live on a rural farm with all sorts of trees, grasses, and flowers. From February to June there is no lack of pollen floating about. One of the worst culprits is the crimson clover we plant each year to help fertilize our pecan trees. We found out when we first planted the clover that our oldest son is highly allergic to it. Whenever he walks near it or through it during its full bloom his eyes get puffy, red and very itchy.
Last year we tried several different allergy medications and eye drops for him, but nothing made any difference. He pretty much had to stay near the house and not venture out into the yard too far.
At the beginning of allergy season this year we were provided some samples of Similasan® Allergy Eye Relief™ to try. These drops are homeopathic and contain natural active ingredients that temporarily relieve symptoms of itching, burning, watering, and redness. I am usually pretty skeptical, but we put them to the test and found they work great!
I did a little test with Booger to see how well the drops work after 30 minutes.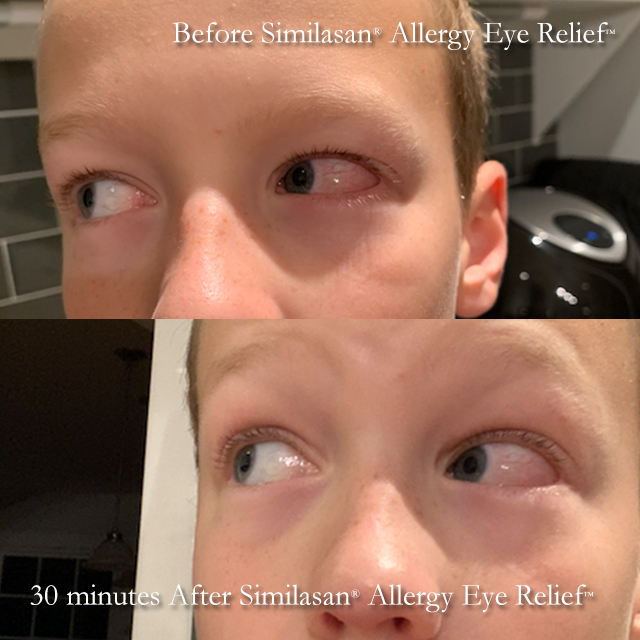 The redness and puffiness of his eyelids, as well as the redness of his actual eye was greatly reduced. It only takes a few minutes for the itching to stop. All symptoms are typically gone in less than an hour after using the drops. If he goes back outside we can use more right away if needed.
Similasan® Allergy Eye Relief™ are formulated with natural active ingredients with no harsh chemicals. We can use these as many times a day as needed for relief. So what are these natural plant-based active ingredients? Eyebright (Euphrasia) is intended to temporarily relieve thick or watery discharge as well as help with swelling of the eyelids.
The other plant-based ingredient is Sabadilla (Schoenocaulon). Sabadilla can temporarily relieve watering eyes and eyelid redness.
Similasan® Allergy Eye Relief™ does not contain vasoconstrictors (harsh chemicals that constrict the blood vessels of the eye) or antihistamines. Both of these are commonly found in other brands of eye drops and come with risks such as "rebound effect" if used more than 4 times in a day.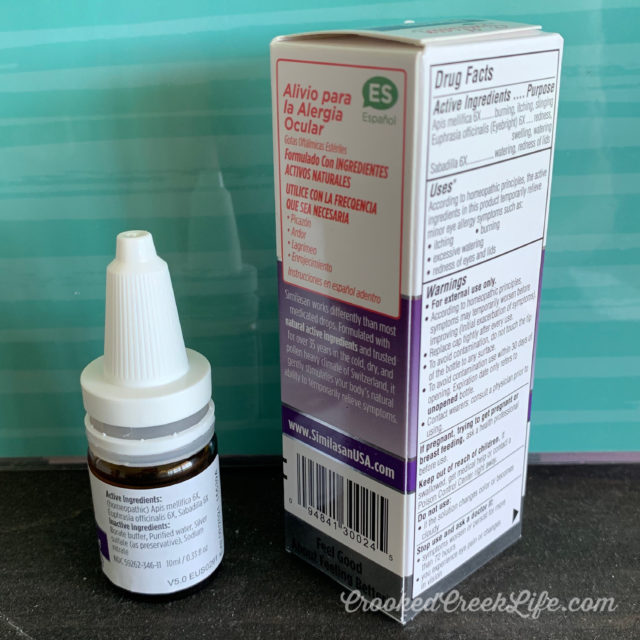 These drops come packaged in glass bottles with a plastic tip to squeeze for administering the drops. I like this tip better than traditional drop bottles because it is much easier to control how many drops come out.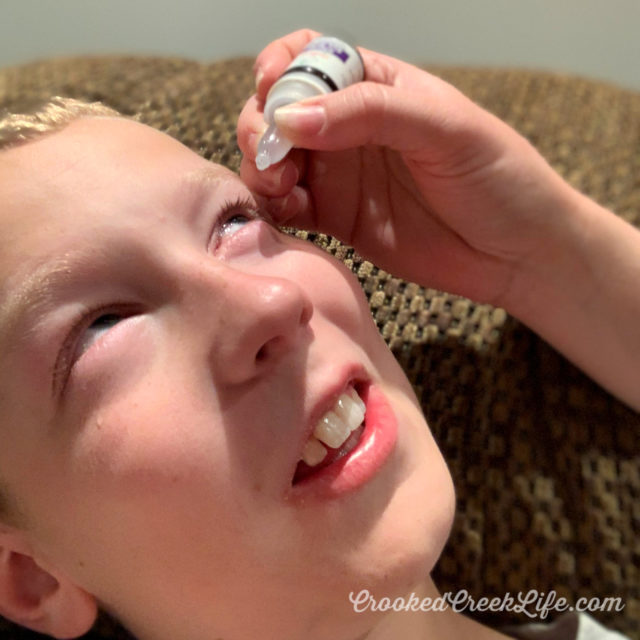 We have come to use Similasan® Allergy Eye Relief™ daily to relieve allergy symptoms. In fact we've been trying a few of Similasan's other homeopathic remedies as well! Be sure to check out Similasan online for more information about their products: Website | Facebook | Instagram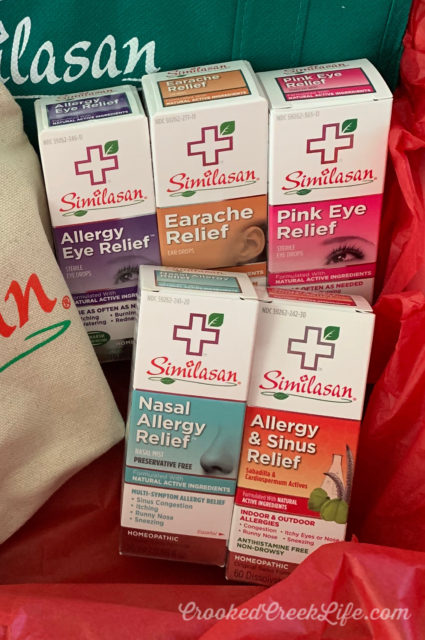 Print this coupon for $1 off Similasan
I received this product for free from Moms Meet (momsmeet.com) to use and post my honest opinions. Compensation for this post was provided and this page may contain affiliate links.