I have struggled with a good way to teach my kids how to pray. I try to set an example with my own prayers, but children's prayers are usually vastly different from adult prayers. So how do you teach your kids to pray? I was offered a chance to review The Prayer Bible for Children (ICB version) and we have really enjoyed going through it.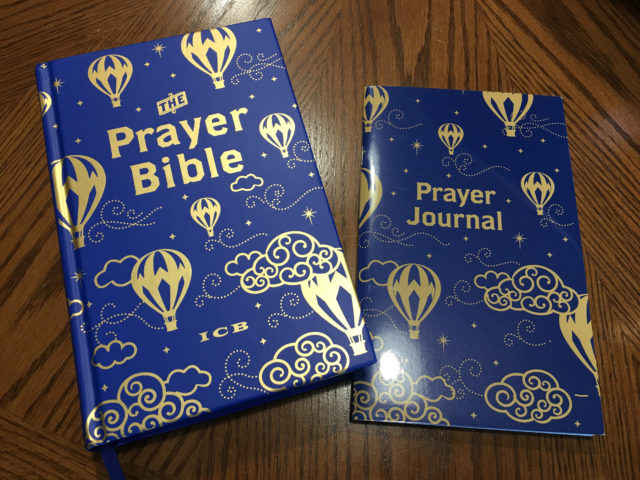 This beautiful Bible comes in two colors: pink and blue. Since I have more boys than girls I chose blue. The Bible has a hard cover with gold accents. It includes a matching 64-page prayer journal for children to write notes and prayers to God which is a nice addition.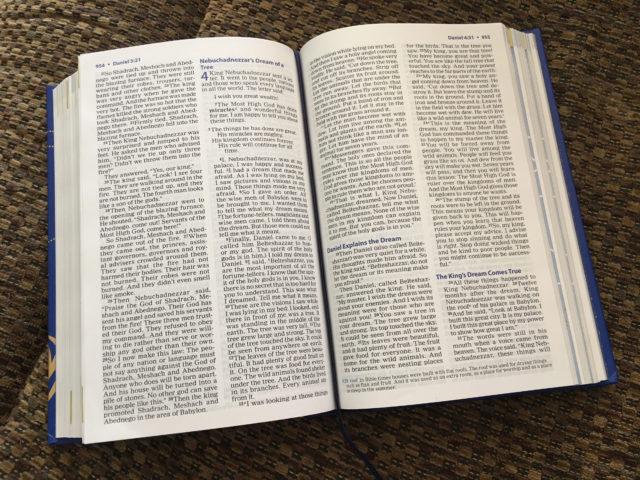 Inside the bible the headlines and topics are bold and easy to find. It has the standard ribbon bookmark as well. As for the ICB translation of the Bible texts, the International Children's Bible® (ICB) is not a storybook or a paraphrased Bible. It is a translation of God's Word from the original Hebrew and Greek languages. The ICB aids a reader's understanding by putting concepts into natural terms. You can read more about the translation here.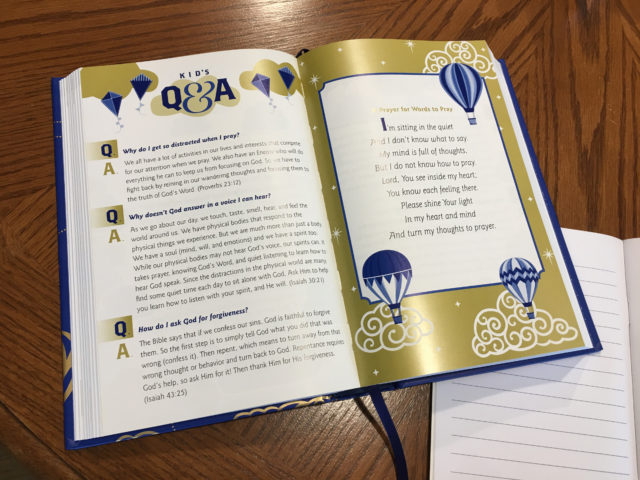 There are 160 pages of prayer articles throughout the text and 64 four-color pages featuring poem prayers, scripture prayers and engaging kids' questions and answers. These pages are applicable to kids and well written so they can understand them.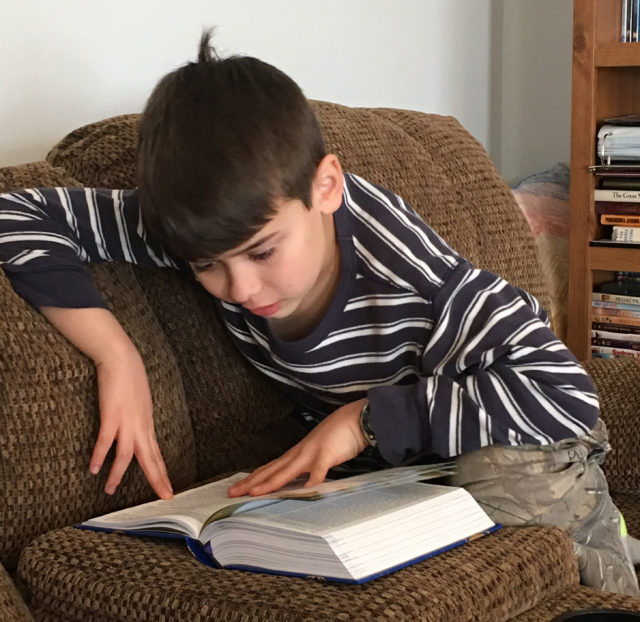 One of my sons enjoyed flipping through and finding these pages to read.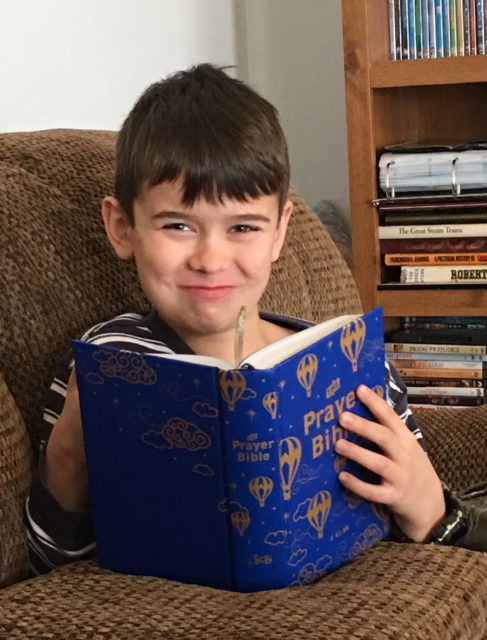 Overall the Prayer Bible for Children is very colorful and would make a wonderful gift for kids who are ready to graduate from a children's storybook Bible to something more meaningful. I would recommend the ICB Prayer Bible to parents or grandparents who want to help their children learn how to pray.
Click the banner below to enter for a chance to win a ICB Prayer Bible for your child. If you are interested in download a sample of the ICB Prayer Bible click here and you can get a 40% off discount code after you download the sample.

We were provided a free copy of the ICB Prayer Bible to review. All opinions are honest with regards to our use of the book.