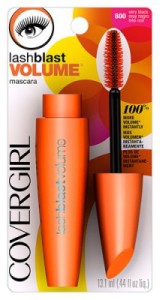 I'll be honest (that's what these reviews are all about right?) this isn't my favorite mascara. Does it clump? Nope. Does it irritate my eyes? No. Does it flake off after a few hours? No.
All of these are HUGE for me, so why isn't it my favorite?
Well, long story short this mascara is just plain. Mediocre. There isn't much volume or blasting going on. It's just a smooth nice mascara I would have for light-makeup days. This wouldn't go in my "full glam" stash of makeup.
I give it four stars because there is nothing wrong with a nice low-key mascara, I just need something with a little more "bam" on my lashes most days.
I received a free sample to test from Influenster. I was not required to write a positive review. The opinions I have expressed are my own and unbiased.